Luxie Valentines Day Gift Guide

Valentine's Day  is that one day out of the year, where you are either super excited and full of love!
Or you are completely dreading the heart-filled holiday.  Luckily, LUXIE Beauty has got something for all those loved up couples or those who are riding it solo this February!
Move aside the box of chocolates and bouquet of roses, we chose four LUXIE Beauty items that are perfect for anyone celebrating V day this year! High-quality brushes that are worth the investment, get glammed up, and celebrate love with LUXIE!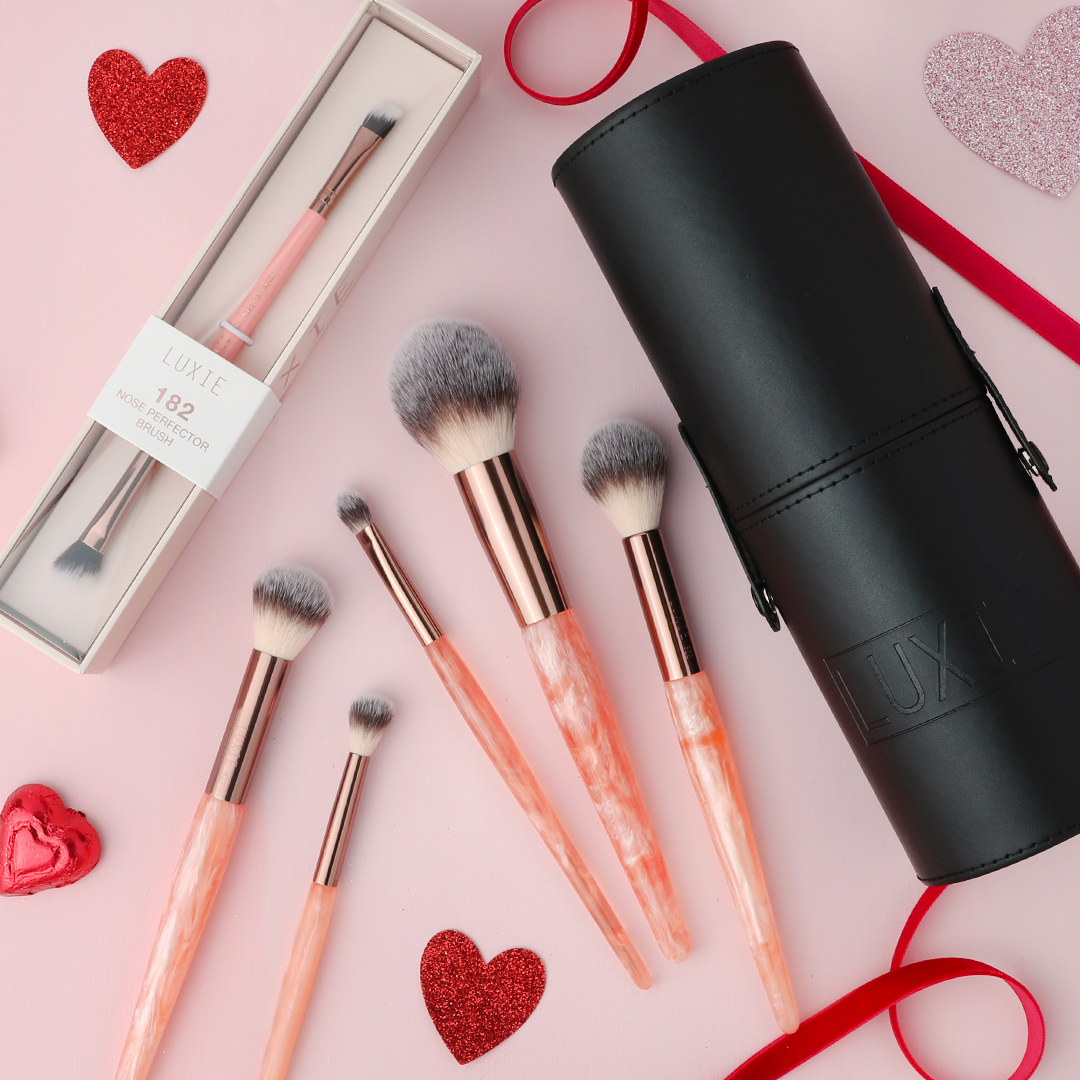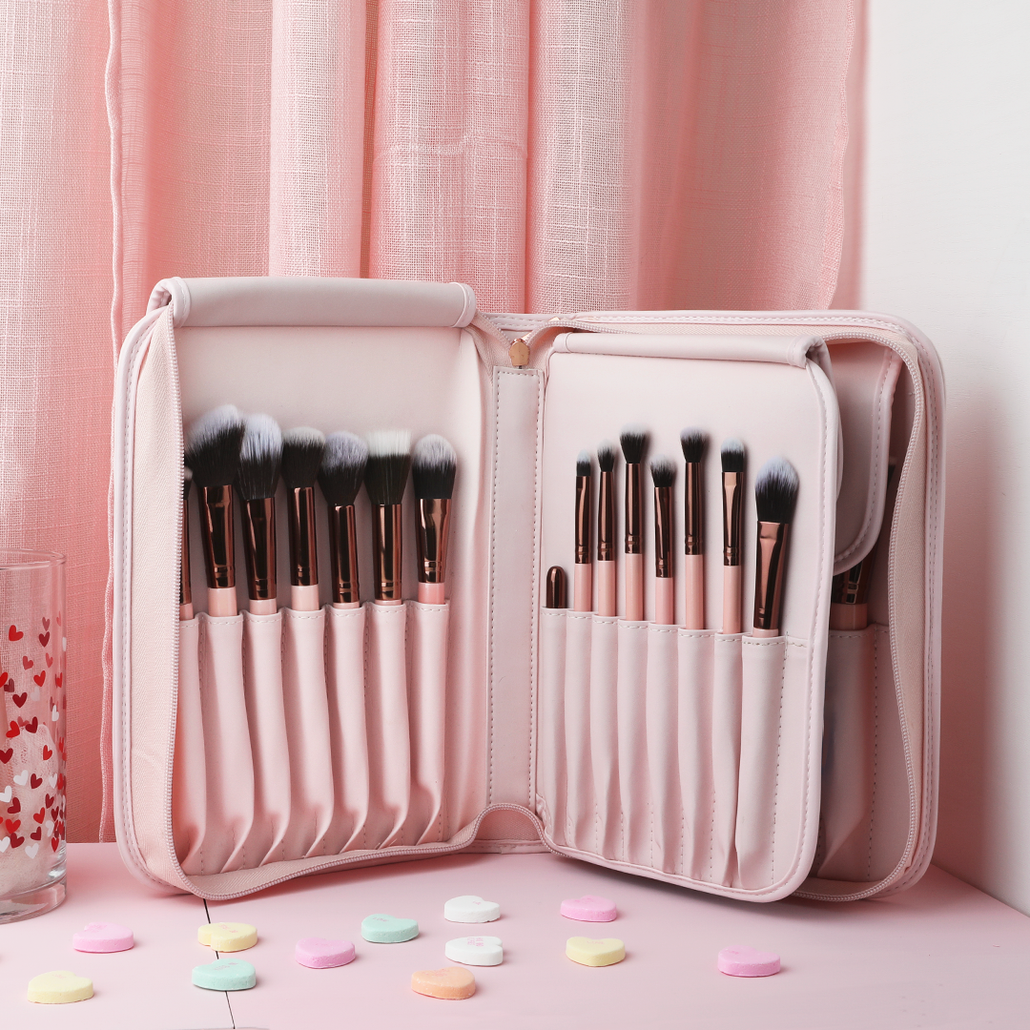 1. Rose Gold Brush Set 30 piece
Treat yourself or your Valentines to the LUXIE Beauty Rose Gold 30 piece brush set.  This set is exactly what you need to complete your entire makeup brush collection!  30 brushes for your foundation, contour, eyeshadow, and more.  It comes in a gorgeous pink binder, keeping all the brushes neat and organized.  This set is definitely for those who are trying to spend a bit more this Valentine's Day but is completely worth every penny.  It is extravagant and will be sure to wow your significant other, family, and friends!
2. Glimmer Set 
The LUXIE Beauty Glimmer set is pleasing to the eyes and your makeup! With a rose quartz inspired handle, this set includes five brushes and is unbelievably gorgeous! This set is for those individuals who like to keep it classy.  It is the perfect gift to give to someone or yourself, these brushes give you that boost of confidence when you're getting your glam done while singing to some of your favorite artists!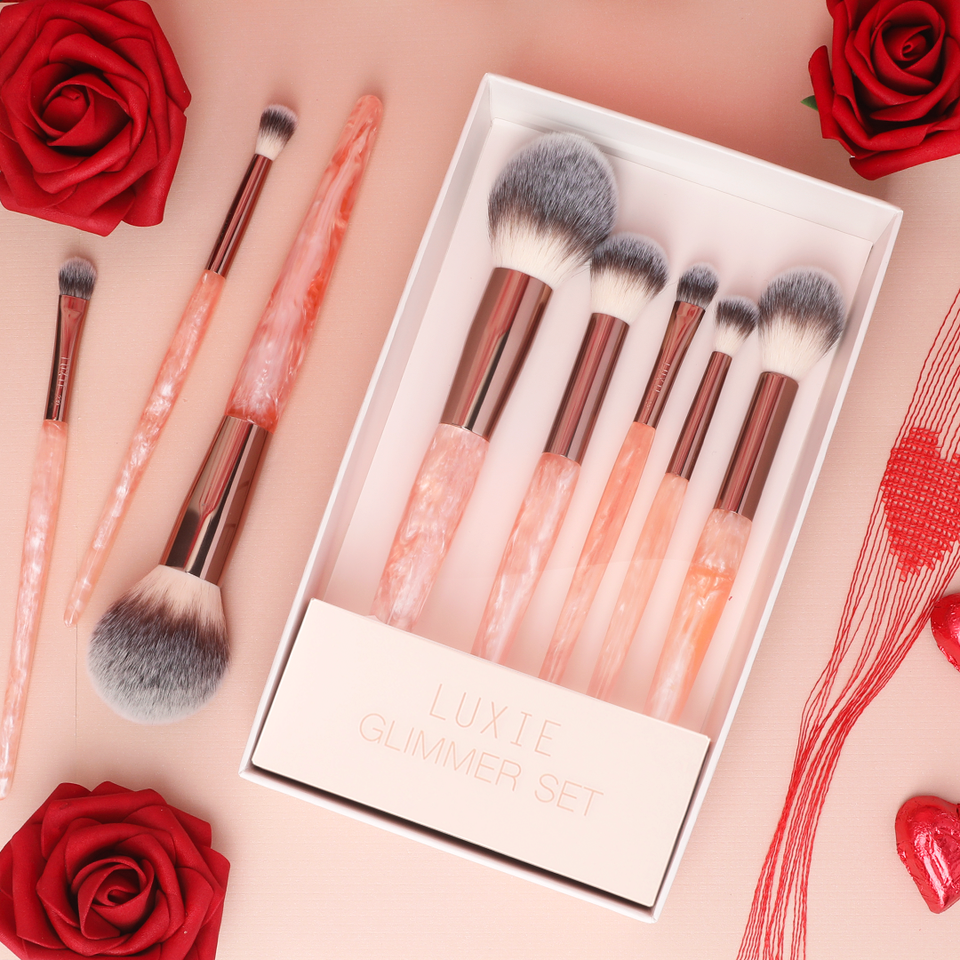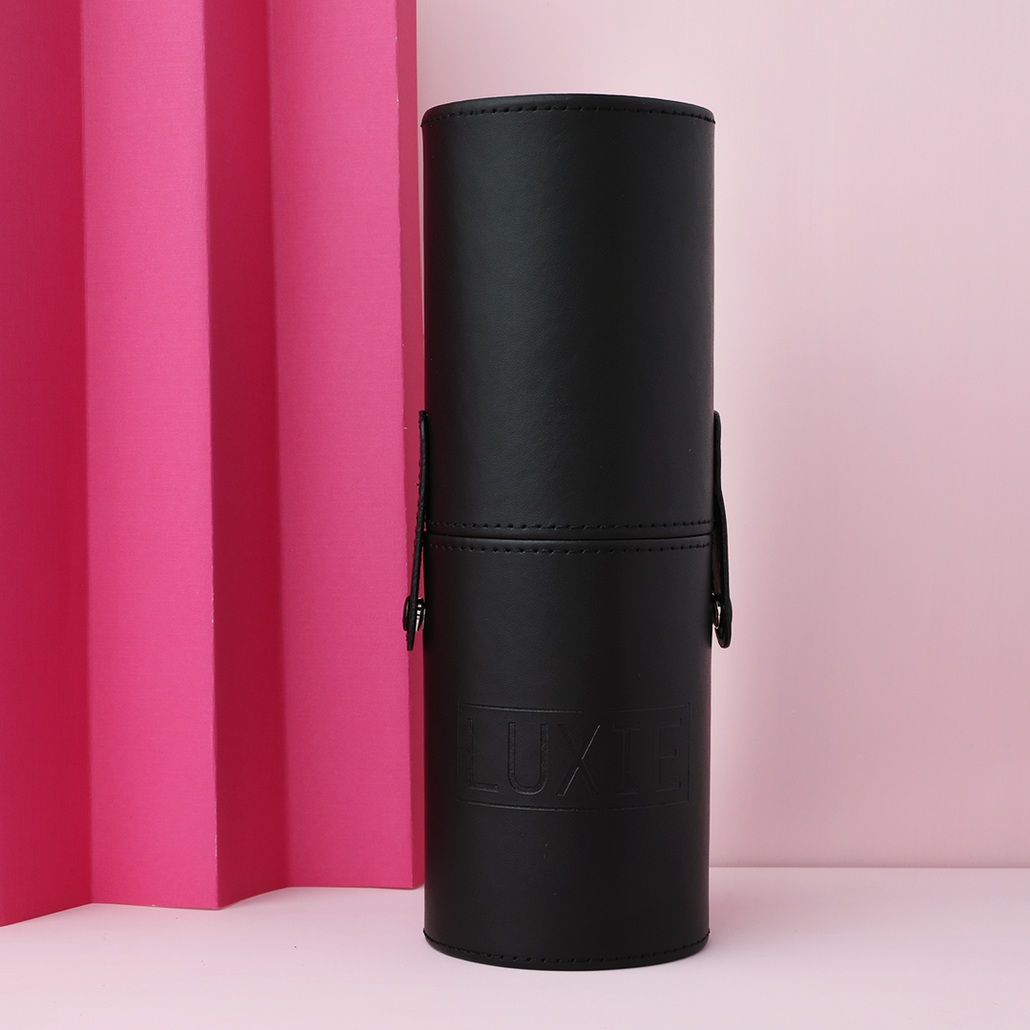 Red and pink isn't everyone's color, and sometimes black is just the best.  Especially for those that despise Valentine's Day a little, but want to treat themselves to something nice, the Black Brush cup holder was made for them.  Made of faux leather and incredibly chic, the Brush cup holder is the absolute best item for traveling or even keeping at home to organize your brushes.  Bring it with you on dates for quick touch-ups or on your solo wellness vacation, treat yo self!
4. LUXIE 182 Nose Perfector brush
Valentine's Day is all about love, whether it's giving love to someone else or yourself.  The LUXIE 182 Nose Perfector brush is for those individuals that want a little change to their look but without the hefty price of surgery or filler.  Get that perfectly sculpted nose contour with this brush.  While your significant other might think you're catfishing this Valentine's Day, you're just doing you! Give that nose a little love with this dual-ended brush!
LEARN TO USE LUXIE'S GLIMMER SET
LEARN TO USE LUXIE'S 30 PIECE SET