New to beauty and makeup? Fear no more!
New to beauty and makeup? Fear no more. While trying to figure out what brushes, tools, and products to use can be a little intimidating when you have no experience, LUXIE Beauty has got you covered! Makeup brushes come in all different shapes and sizes, but what is most important is the quality and specific use for the brush. Here are five brushes from LUXIE Beauty that are essential to those who are in the process of learning how to use makeup!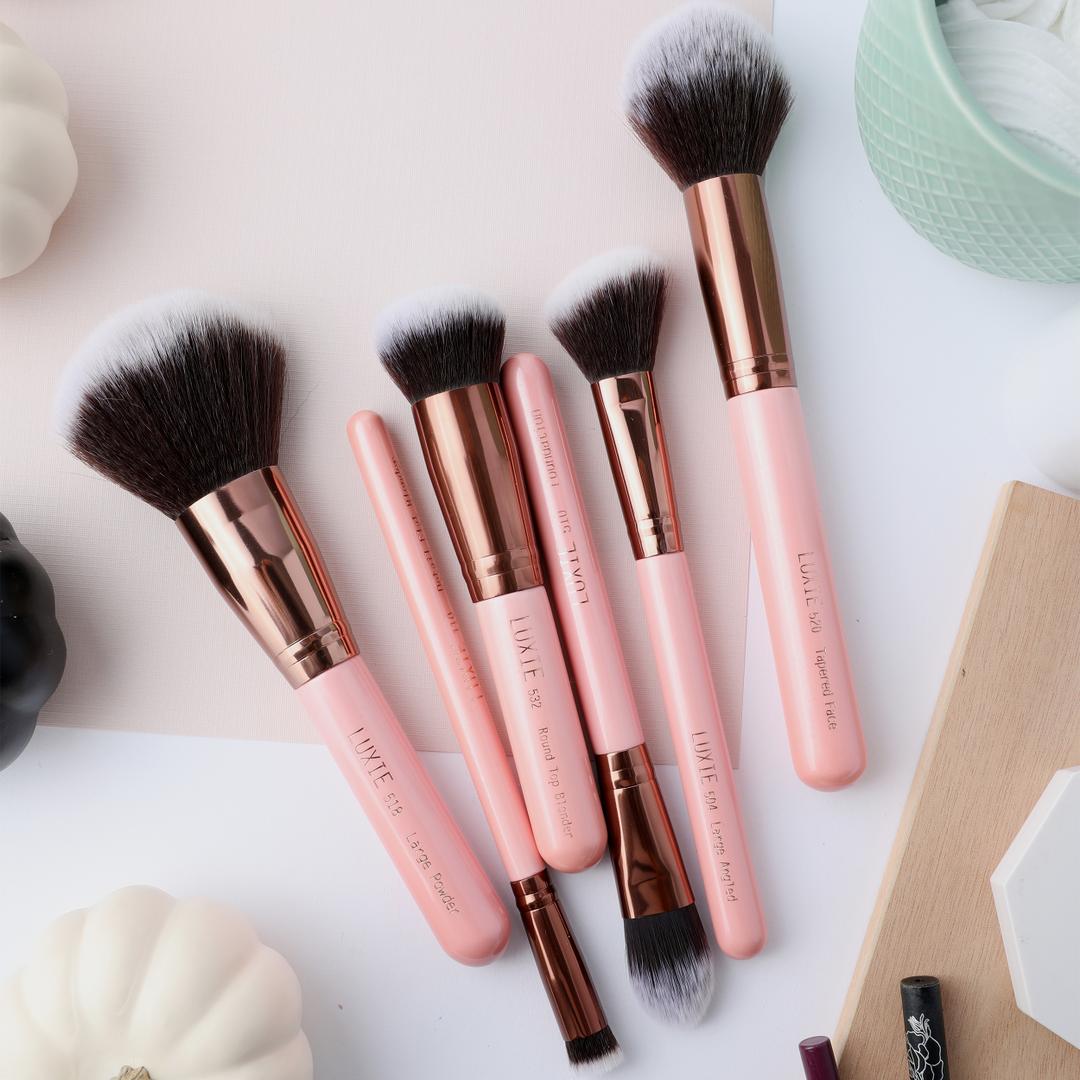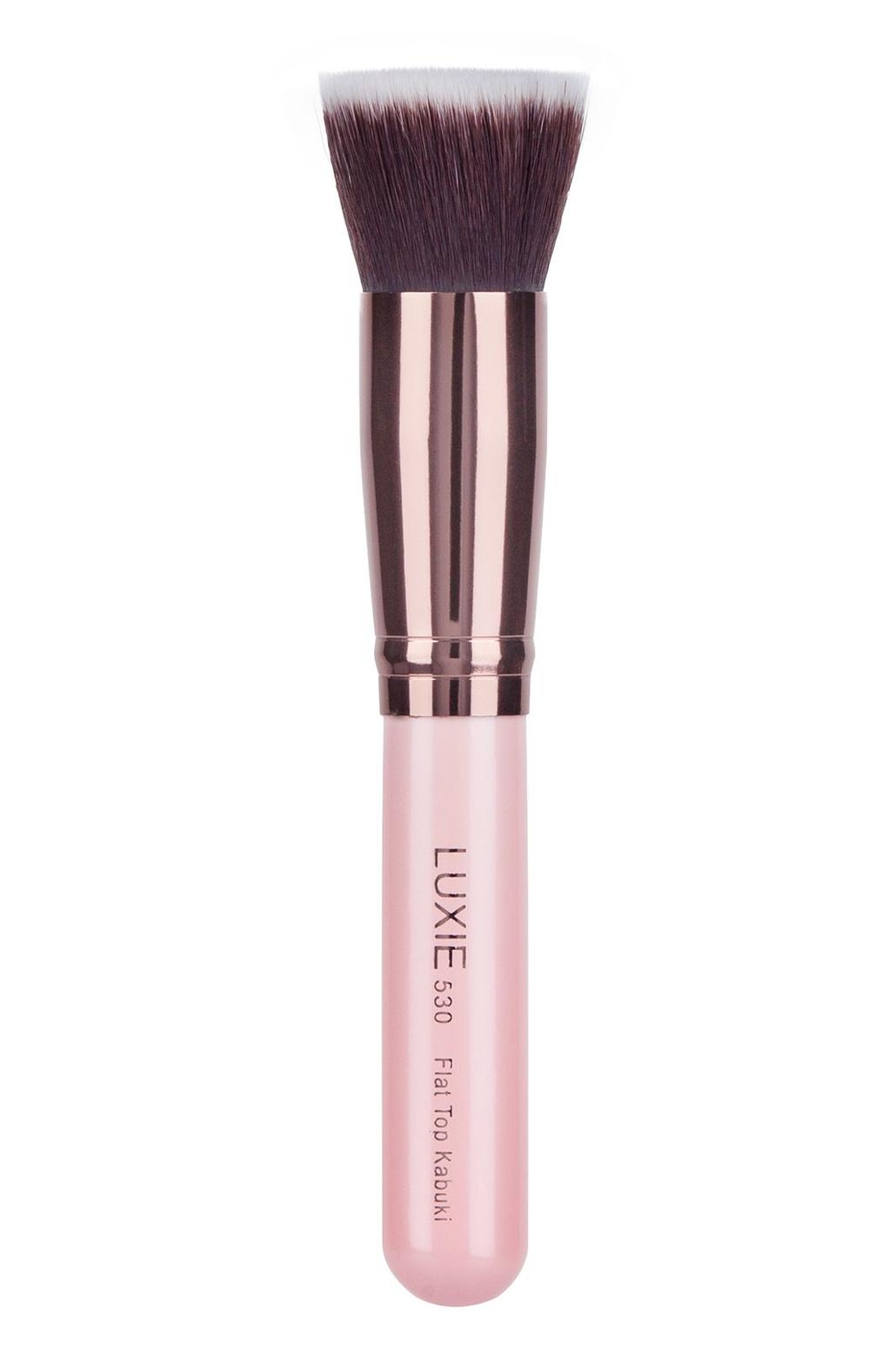 1. LUXIE 530 Flat top Kabuki brush

The 530 Flat top Kabuki brush is the perfect brush to create an even layer of your
foundation or tinted moisturizer. While some people like to use a sponge to apply face
makeup, this Kabuki brush will not soak up any of your product and was created to
seamlessly buff makeup into your skin. Any sort of face makeup works great for this
brush. Try using liquid foundations or creme foundation sticks for full coverage. If you
are looking for a more natural look, go for a BB, CC cream or tinted moisturizer. Blend,
blend, buff and buff, the Kabuki brush can achieve a full face to sheer coverage; this
brush may seem like it is meant for the pro's, but the ease of this brush will change your
mind!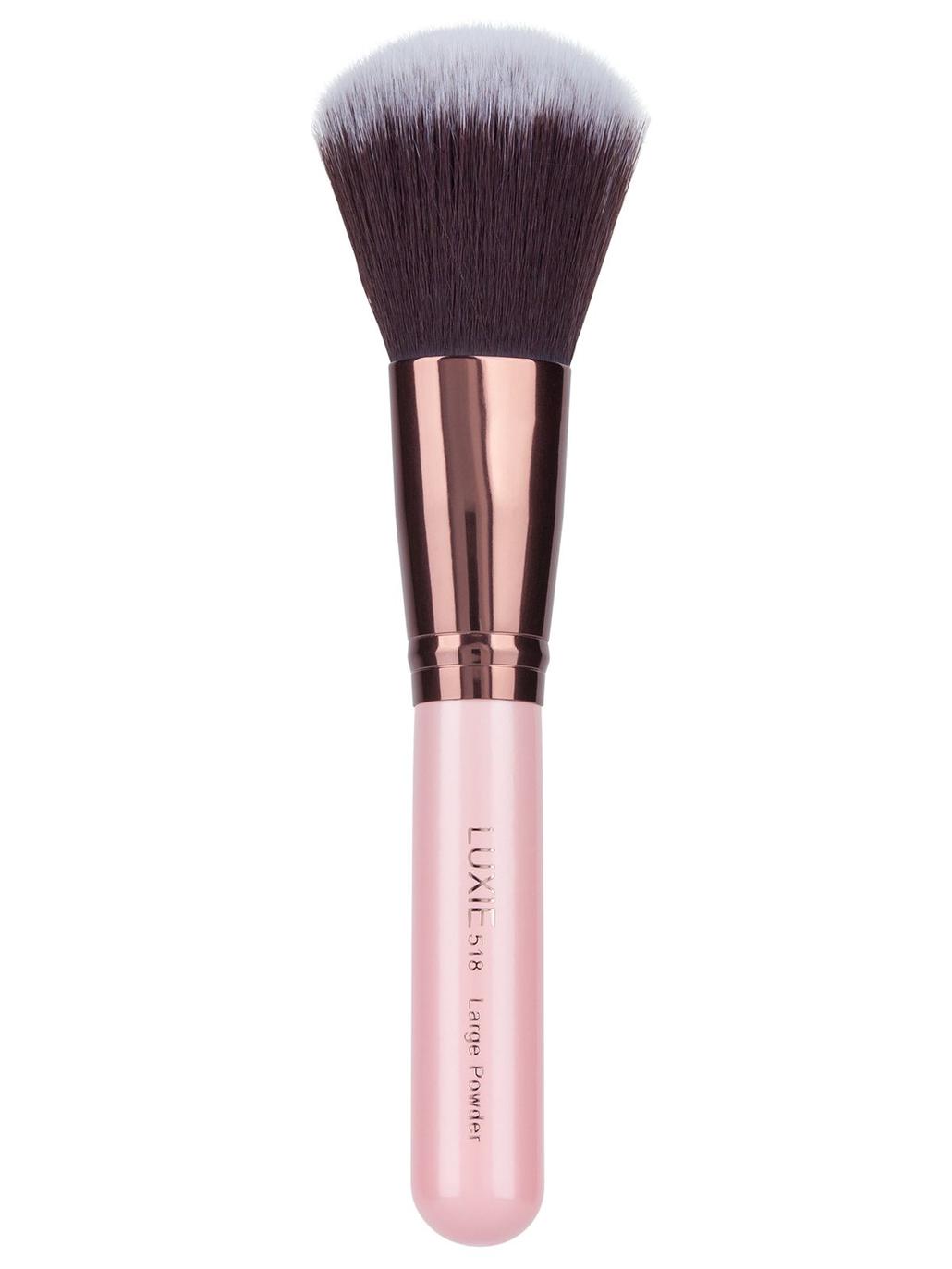 2. LUXIE 518 Large Powder brush
Pat, Pat, Pat all that powder on! Everyone needs a big, fluffy, powder brush in their
makeup routine. The 518 Large Powder brush is the one! Set your base makeup with
any loose or compact powders to keep everything in place. Some perfect products for
this brush are loose setting powders used for baking or hard-pressed compact powders
that are evenly distributed. For versatile use, you can even use this brush to apply any
blush or color to your face! This brush is also great for reapplying powder throughout the
day to keep your face matte and rids of the shine from oil and dirt buildup.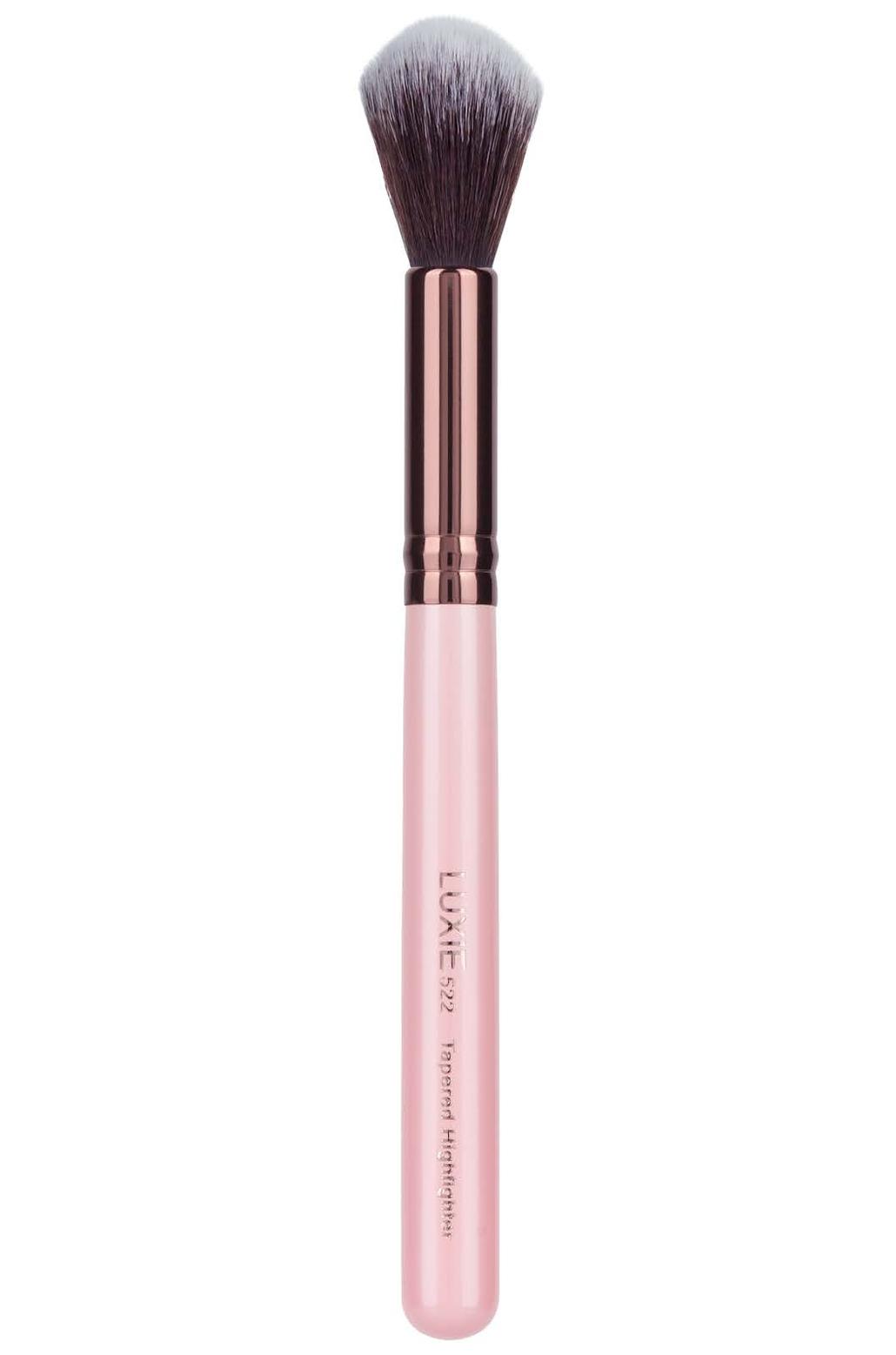 3. LUXIE 522 Tapered Highlighting brush
Reach the high points of your face like the tip of your nose and cheekbones with the 522
Tapered Highlighting brush. What is so great about this brush is how versatile it is. The
tapered bristles and fluffiness to it is also great for contouring your chiseled cheeks and
having a sun-kissed look! Get this brush on your vanity ASAP!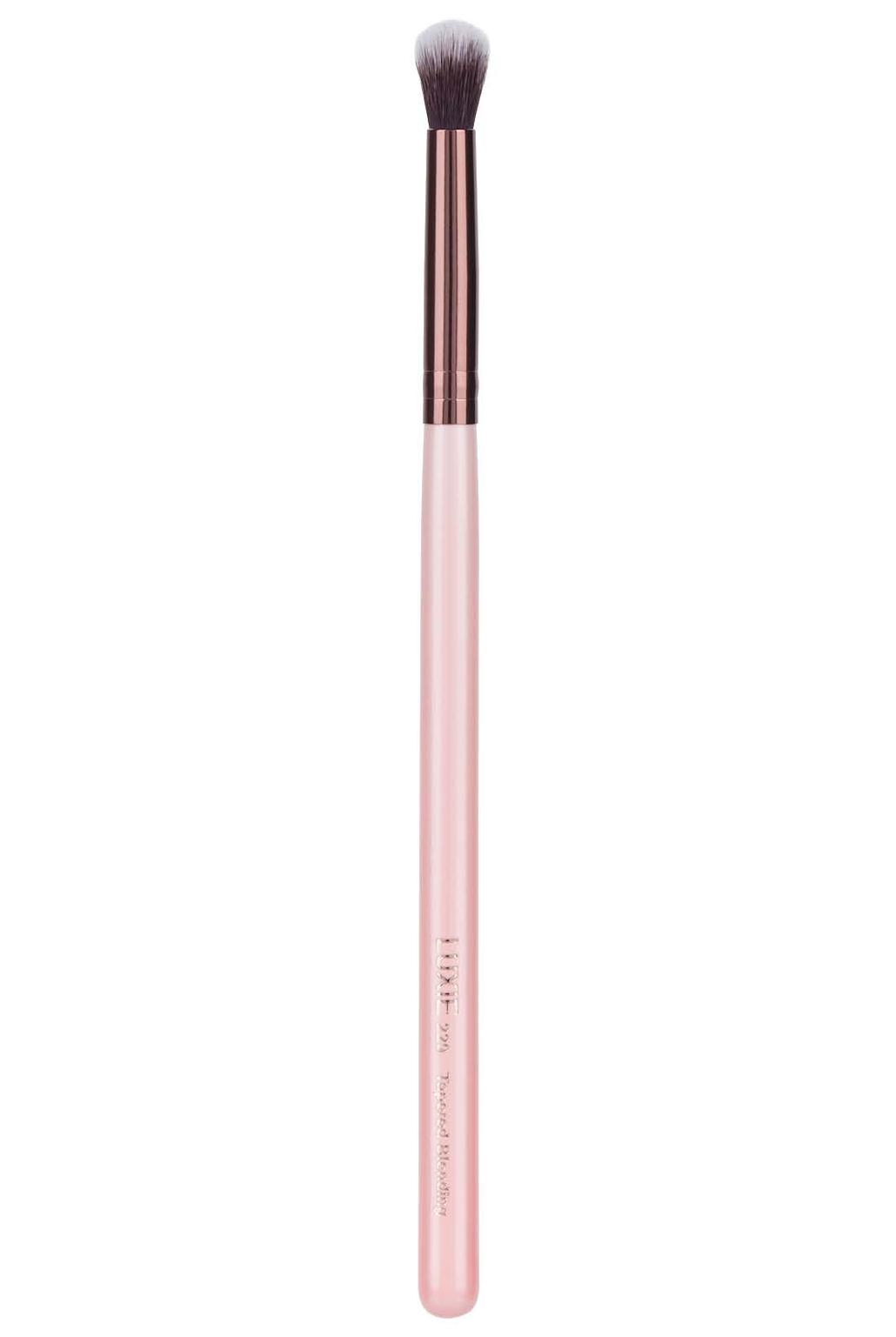 4. LUXIE 229 Tapered Blending brush
Everybody needs a solid eyeshadow blending brush. A common mistake that many
people make when beginning to use makeup, is not blending and smoothing out any of
your makeup that you apply. I am sure we have all had moments where our eyeshadow
looks smeared onto our eyelids. The 229 Blending brush will solve your problems and
melt that shadow into your crease!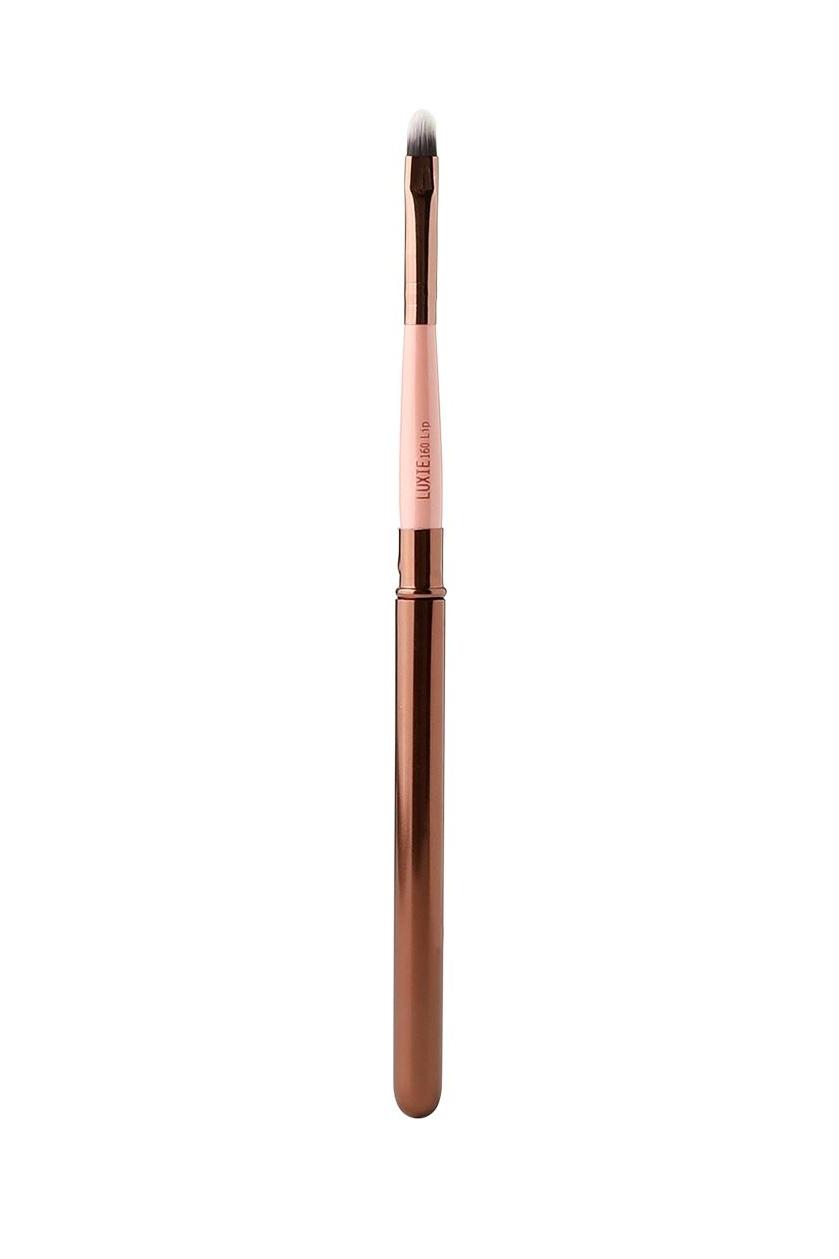 While lip brushes often go unnoticed by many, using a lip brush allows you to create
custom colors, but also have more control than just applying straight to your lips. The
160 Lip brush is precise and will create an even, smooth, and clean application, which
allows for perfect lips. For extra use, this brush is great for adding small feathered
strokes to your eyebrows, especially since soap brows are the big thing right now!
LEARN TO USE LUXIE'S GLIMMER SET
LEARN TO USE LUXIE'S 30 PIECE SET